Four Reasons to why you should call us for your Advertising & Signage Needs Now!
Billboard Advertising
1Tried and tested, billboard advertising helps establish your brand as the market leader in Kota Kinabalu, Sabah. Billboards are ideal for new product launches, major campaigns and a long term brand building.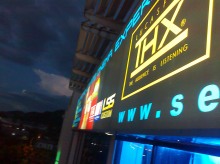 Signboards and Neon
2From company signboards to indoor and outdoor signage, we produce stainless steel, aluminum, brass and acrylic signage. Neon light signs and illuminated light boxes to deliver brand awareness to consumers.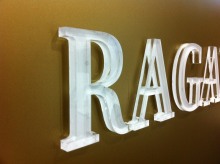 Large Format Printing
3Highly cost effective, large format printing is used to print banners and bunting to launch your promotions. From lamp post banners, building banners to trade booth banners, this is a widely used promotion method.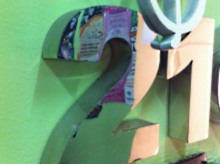 Road Safety Signage
4Road safety signage in Kota Kinabalu, Sabah. We provide road safety material made with quality 3M reflective stickers and AC Bond. Made for all weather use, suitable for hot climate and perfect for night safety.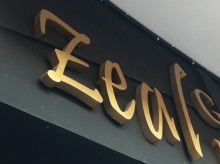 Signboards and Banner Printing in Kota Kinabalu, Sabah
At Tiara Perkasa Trading, we specialize in large format printing, company signage and road safety signage in Kota Kinabalu, Sabah, Malaysia. Acrylic signage, lightbox signage, neon signage, billboards, directional signage, street signs, LED signage, tarpaulin signage, Box Up lettering, stainless steel signs, sticker and banner printing.
What We Do….Services Available
W

e provide advertising solutions for companies in Kota Kinabalu, Sabah.
From Billboard rentals and printing of billboard size advertisement, to company signboards and neon light signboards.
Billboard rental
Lamp post lightbox rental
Illuminated signboard
Un-illuminated signboard
Stainless steel 3D signboard
Plastic signboard
Neon lights signboard
Large format printing
Outdoor banners
Indoor building signage
Acrylic signage
Road safety marking
Road signs
Brass, aluminum and iron signage
Interior and visual design
Graphic design
Signboard maintenance
Steel structure work
Skylift rental
Print media advertising
Trade booth and exhibitions
Visit our office at Lorong Burung Keleto, Inanam, Kota Kinabalu or call for an appointment.