Signboards And Business Signage In Kota Kinabalu, Sabah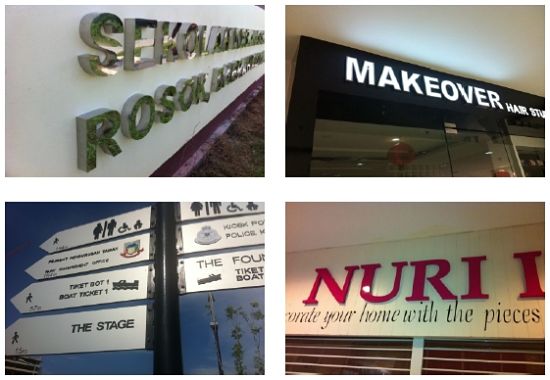 At Tiara Perkasa, we specialize in all types of signboards and signage in Kota Kinabalu. We take care of your advertising in Kota Kinabalu, Sabah. We design, fabricate and install modern signboards, light-boxes for outdoor and indoor display.
Our full range of signboards include:
Stainless Steel
Aluminum
Brass
Plastic
Iron Metal
Light Boxes
Acrylic Signage
Neon Light Signs
3D Box Up Lettering
Build Up Your Company Image With Your Signboard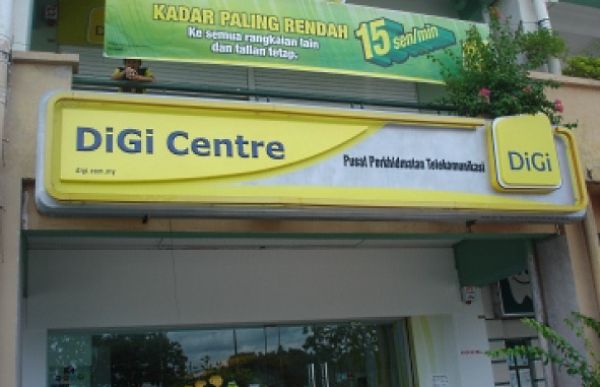 First Impression Counts
The first impression determines how your company is perceived by your clients. A well designed and executed signboard is your business card to the general public. It is on display 24 hours, 7 days a week. Your company signage should comprise of your corporate colors and be easy to read. It represents your business. We understand this which is why we always strive to deliver our best work.
What Type Of Signboards Should Your Use?
We encourage you to call us for a consultation in order to determine the best type of signage to suit your company. This may depend on the industry you are in, your strategic location, your corporate image and your budget.
Outdoor Signboards
Typically, the types of signboards available for outdoor and indoor is the same. It depends on your preference and how you want to present your company to the market.
Illuminated Signboard
Non-illuminated Signboard
Stainless Steel 3D Signboard
Neon Light Signboard
Indoor Signboards
You can have a large exterior signboard on your building and have a indoor signboard in your reception area. It helps build your corporate image and helps keep people focused on your business.
Call Us When You Need A Signboard
We can design, fabricate and install the perfect signage for your business. The entire process of our signboards are produced in-house. This means we can ensure quality that will meet your expectations and give you what you want at an affordable price, and install your signboard on schedule.
The best way for you to create your company signboard is to call us for a consultation.